Youth Ministry
The OLP Youth Group has two groups within it, a Senior High Youth Group for grades 9 and up, and a Junior High Youth Group for grades 5 through 8. Please watch for website and bulletin announcements about upcoming events and activities.

We will continue to schedule our annual events like Box Village, the March for Life, the Steubenville Youth Conferences, Young People Who Care, and more!
You do not have to "sign up" for Youth Group.....just come to our activities as you are able to! And make sure that, when you do come, give us your cell phone number so that we can put you on a list where you will get weekly text reminders of our events! All are welcome! Bring your families to our Adoration and service events too!
For more information contact Darrell Meyers at 450-3697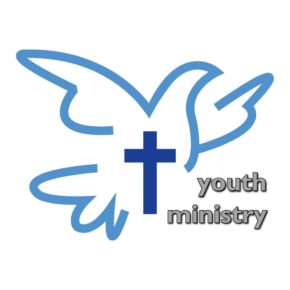 Youth Activities:
Attention: High School Youth - Grades 9 through 12

You are invited to participate in Restart 2021 - "Love Thy Neighbor". This experience is an opportunity for high school students from Our Lady of Peace to come together virtually and in-person, to learn about Catholic social teaching issues affecting our community, to build relationships with community organizations, and to be an impetus for change, living out Jesus' call to love one another. Christian outreach and service will be the fundamental driving force of this ministry. This will be an all-in approach to furthering your spiritual maturity and helping those in need.
Christ taught us that we need to care for our brothers and sisters. Our Lady of Peace has a strong history and commitment to serving in our community. You will have an opportunity to learn more about those groups in need, how to help them either through direct or indirect service opportunities and mission trips, all while building community with other high school youth.
Come….Love thy Neighbor!
Contact Darrell Meyers at 450-3697 for more information or to get involved.