Youth Ministry
OLP is excited to announce Ms. Sarah Beaver as Coordinator of Youth Ministry. Watch the bulletin for the schedule of Middle School and High School upcoming events and activities. Follow us on Instagram and see some of the fun activities and service we do.

You do not have to "sign up" for Youth Group.....just come to our activities as you are able and invite a friend! And make sure that, when you do come, give us your cell phone number so that we can put you on our list where you will get text reminders of our events! All are welcome!

For more information contact Sarah Beaver at 814-833-7701.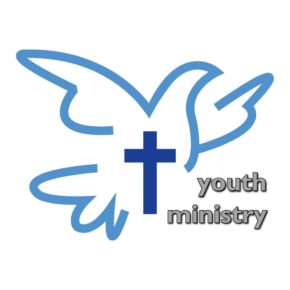 Youth Activities:
8/8 - The FEST: a Catholic concert for the whole family. This is an all day event in Cleveland, OH. Email for more info. Bring your whole family for a day filled with great music, faith, fellowship, even Mass.

8/14 - Parish outdoor Mass (5pm) and Bonfire (6-9pm). We will play volleyball and spike ball at the bonfire.
8/22 - Sundae for Sunday - Ice cream sundaes following the 4:30pm Mass.
8/23 - Holy Hour at 7pm in the church, praying for a successful back to school. Open to all ages.
8/25 - Night with the Saints presentation at 8pm (school gym) with outdoor movie night showing Toy Story 4 to follow at dusk.
8/29 - Middle and High School beach night - Join us at Beach 6 for a fun night of games and activities from 6-9PM. We will meet at the volleyball courts. Be sure to pick up a permission slip in the church office.
OLP is excited to announce two NET Retreats for the youth of Erie. These are nights filled with fun games and activities facilitated by a team of young adults from across the country. Register early and guarantee your spot; you won't want to miss this!
High School NET Retreat - October 27, 2021 from 4:30-9PM
Middle School NET Retreat - October 28, 2021 from 4:30-9PM
Email Sarah Beaver for more details or to register.
NCYC, the National Catholic Youth Conference, will take place November 18-21. This event brings together thousands of youth from all over the US. High School youth are encouraged to join the OLP group.
Email Sarah Beaver for more details about NCYC.