Youth Ministry
The OLP Youth Group has two groups within it, a Senior High Youth Group for grades 9 and up, and a Junior High Youth Group for grades 5 through 8. Please watch for website and bulletin announcements about upcoming events and activities.

We will continue to schedule our annual events like Box Village, the March for Life, the Steubenville Youth Conferences, Young People Who Care, and more!
You do not have to "sign up" for Youth Group.....just come to our activities as you are able to! And make sure that, when you do come, give us your cell phone number so that we can put you on a list where you will get weekly text reminders of our events! All are welcome! Bring your families to our Adoration and service events too!
For more information contact Darrell Meyers at 450-3697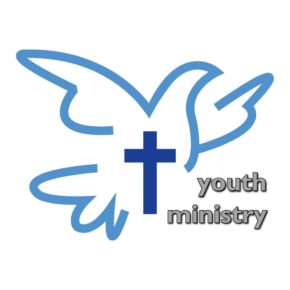 Youth Activities:



Here is a great opportunity to keep your 7th through 12th grade children connected to an amazing youth gathering - taking place beginning tonight.......

It's been a crazy few weeks. There's a lot up in the air, and we're not sure when we'll start gathering at the church again – but that doesn't mean youth activities have to stop…

Thousands of teenagers from across the country are gathering on Sunday nights for the BIGGEST YOUTH NIGHT EVER. It's called ProjectYM Live and each week it'll feature some of the biggest speakers and worship leaders in the Catholic youth ministry world.

Our parish is signed up to participate – all your teenager has to do is head to PROJECTYM.COM/WATCH every Sunday at 7pm Central.

Two quick notes:
The broadcast starts at 7pm CDT, but plan to have your student log in a few minutes early to make sure they're on when it starts.
They can access the event on any device with a web browser – but the faster the connection, the better.
Ps. Though this event is geared at teenagers, parents are invited to watch along with them!
CANCELLED - Summer Mission Trip: Open to High school youth going into grade 10 and up. June 21 – June 26, 2020
Our Lady of Peace Summer Mission Trip to Young People Who Care in Frenchville, Clearfield County PA.
For more information, go to olp.org or contact Darrell Meyers 814-450-3697 (call or text)