REBOOT Event (Postponed)
Co-sponsored by Our Lady of Peace and St. Jude, Presenting Chris Stefanick, internationally acclaimed speaker, author and TV host.
The event will be held at St. Jude Parish, originally scheduled for May this event is being postponed until Fall 2020 (date to be determined). Tickets are $25 per person. Contact Darrell Meyers event co-chairperson for more details, or call the church office 833-7701.
Those who have already purchased your tickets, they will honored on the rescheduled date.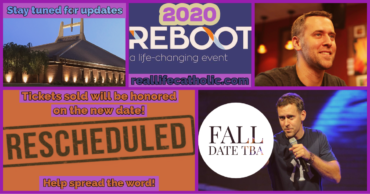 View More News