About OLP
---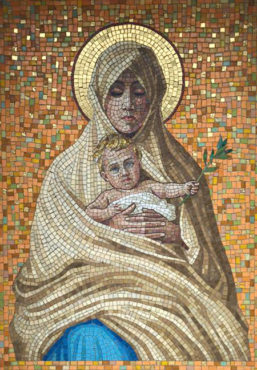 Our Mission Statement
Our Lady of Peace is a Catholic Community of Faith called to proclaim the greatness of the Lord through Worship, Service, Education and Ministry.
Our History
On an early fall day in 1955, Father James F. Daily stood just outside the city of Erie and surveyed nearly 10 acres of land on which one day would grow a community of faith. All he saw was open land and an unfinished four-room house. He had more questions than answers. Where would he celebrate Mass? How would he bring people together? What would he do first?
Our Pastoral Team
Feel free to contact any member of the Pastoral Team listed on this page if you have a specific question for them, or call the office at 814-833-7701 for more information.
Also, see the Parish Ministries page for more information about specific ministries at OLP.