24 Hour Adoration
Our Lenten Season began on Ash Wednesday as we received ashes on our forehead as a reminder to "repent and believe in the Lord."
In this Lenten Season, there have been opportunities for confession and on Friday's we pray the Stations, all showing that we believe. Beginning at noon on Tuesday, April 4th we will have "24 HOURS FOR THE LORD" in Adoration in the main church concluding at noon on Wednesday, April 5th.
Spend time this Holy Week growing closer to Him.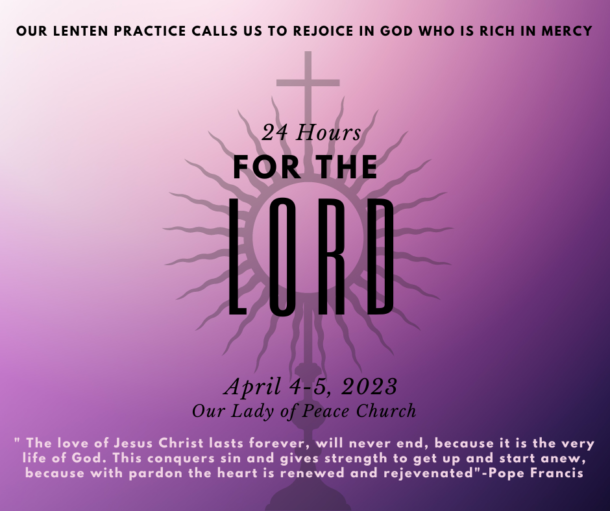 View More News