Faithful to the Finish 5k Race
The event takes place at Presque Isle Beach 1 at 8:00am. Join us for a morning walk/run on the out and back course using the beach road. All proceeds benefit the Parish Endowment, investing in the next generation of faith.
Click here to register online.
Click here to print registration form.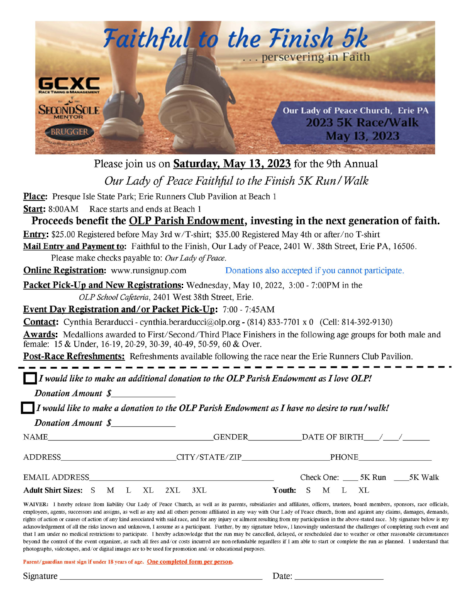 View More News