It's almost here. . .
Plan to join us for the annual parish picnic on September 9th. It's a great chance to celebrate the parish community and all the wonderful things going on. You won't want to miss it. Mass, delicious food, great music, fireworks and the best community of friends and family around!
We'll also draw the cash prize winners for the OLP Raffle. Who's going to win the $10,000 this year?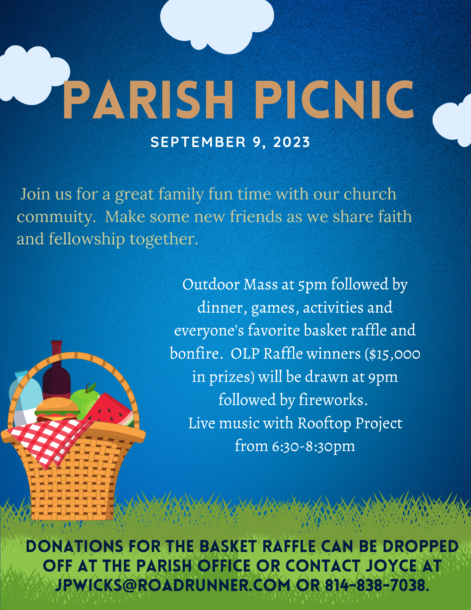 View More News