Novena to Saint Joseph leading up to the Feast of Saint Joseph
The Novena and Litany to St. Joseph will be recited daily March 11-19 immediately following the Noon Angelus. Join us in person (the Rosary is recited Monday-Friday at 11:37am leading up to the Angelus) or via Facebook livestream.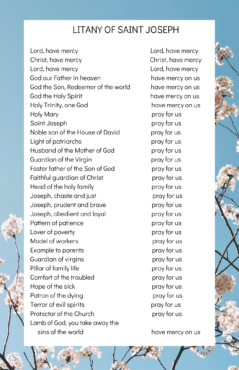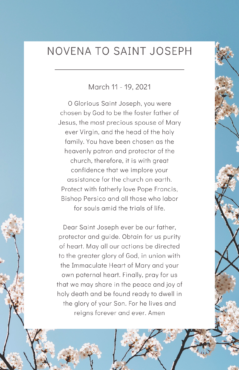 Masses on the Feast of Saint Joseph will be at 7am, 12:10pm and 6pm. Due to COVID, we are unable to have the St. Joseph Table dinner; however, in honor of St. Joseph all parishioners are invited to donate non-perishable food items for the Millcreek Food Pantry.
View More News